For your entertainment and edification I am presenting porn press releases unedited, with separate commentary. This is as much for my benefit as yours because, during my time away, a whole new moneymaking adult niche arrived in Porn Valley: Jerk Off Instruction, or JOI. You may be saying, "But Grams, that is, without a doubt, the One Thing I need no instruction about." And I understand. I feel the same way about backup cameras, valets, and life coaches. But still. What kind of monsters are we to deny women—who we'll agree have been denied so much—the simple pleasure of telling (you) how to jerk off?
Things to look for: Porn directors starting sentences with "As a filmmaker…"
Note: This is slightly different from the JOI available in your archdiocese.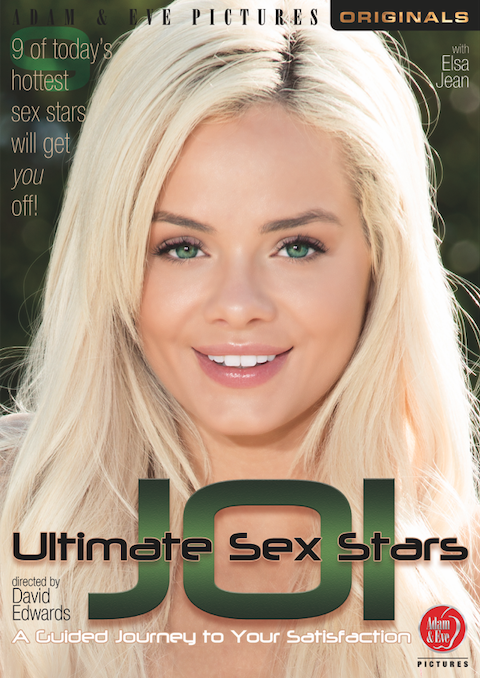 FOR IMMEDIATE RELEASE
Adam & Eve Pictures Presents 'Ultimate Sex Stars JOI',
an Immersive Adult Star Experience
The Film Features Today's Hottest Stars in POV Jack Off Instruction Scenes
Including Entries by Elsa Jean, Cherie DeVille, and More
HILLSBOROUGH, NC (June 30, 2020) – Adam & Eve Pictures has debuted its newest title, Ultimate Sex Stars JOI. The film features a series of individual POV jack off instruction scenes with adult stars Elsa Jean, Cherie DeVille, Brandi Love, Lily Adams, Bridgette B, Keilani Kita, Alana Cruise, Aaliyah Hadid, and Vera King. Directed by David Edwards, the film is available now on DVD and VOD.
To view the suitable for work trailer, click here.
"We sought to create the pinnacle of erotic JOI, with a diverse group of bonafide stars, each catering to a unique fan base," said Rachel Vigneaux, executive producer for Adam & Eve Pictures. "These women are in full control and they know how to take you to the edge, and over, again and again. We are looking forward to fan feedback as this film takes immersive masturbation to an entirely new level."
Ultimate Sex Stars JOI features the biggest stars in the adult industry performing nine incredibly erotic and immersive POV jack off instruction with the high-quality budget of Adam & Eve and with the creative prowess of David Edwards. "As a filmmaker, I aim to create entertainment that will stay with an audience for a long time, and this film is unforgettable" said director David Edwards. "All of the performers have really stepped up to the plate to make this a terrific production. I couldn't be more proud of this release."
For more information visit AdamEve.com.
About Adam & Eve Pictures:
Founded in 1993, Adam & Eve Pictures is the nation's leading adult film production company with thousands of critically acclaimed titles in their library and millions of satisfied viewers around the world. An offshoot of Adam & Eve corporate, Adam & Eve Pictures was formed to create and contribute aesthetically ethical adult video content to the mass market. Since its inception, Adam & Eve Pictures has produced a multitude of best-selling and highly awarded blockbusters, including Rawhide and Pirates. They have also invested heavily in the sex education segment and offer an entire line by Nina Hartley with titles including Nina Hartley's Guides to Double Penetration, Oral Sex, Bondage, and Threesomes. In 2015 Adam & Eve Pictures became the first adult production company to bring a New York Times best-selling novel to screen with the critically acclaimed Babysitting the Baumgartners series. Boasting over 90 awards over 25 years, Adam and Eve Pictures is a cornerstone of adult entertainment. For more information, visit AdamEve.com.